Dessins et création d'un album sur des insectes imaginaires. Ce projet personnel d'édition, à la manière de planches entomologiques, se présente sous forme d'abécédaire. Mes encres, créées sur le principe des tests de Rorschach, font surgir de mystérieuses créatures auxquelles j'attribue un nom tiré du dictionnaire. Bien que le mot existe, sa définition est inventée pour correspondre à l'apparence des insectes. J'ai laissé volontairement apparente la marque de pliage, pour affirmer le processus de création des images. En bas de chaque page un espace est laissé libre pour noter la propre définition de l'enfant. 
Je suis à la recherche d'une maison d'édition pour éditer mon projet.
----
Drawings and creation of an album on imaginary insects. This personal editing project, like entomological plates, is presented in the form of an ABC-book. My inks, created on the principle of Rorschach's tests, give rise to mysterious creatures to which I attribute a name taken from the dictionary. Although the word exists its definition is invented to match the appearance of insects. I left voluntarily apparent the fold mark to confirm the image creation process. At the bottom of each page a space is left free to note the child's own definition.
I am looking for a publishing house to edit my project.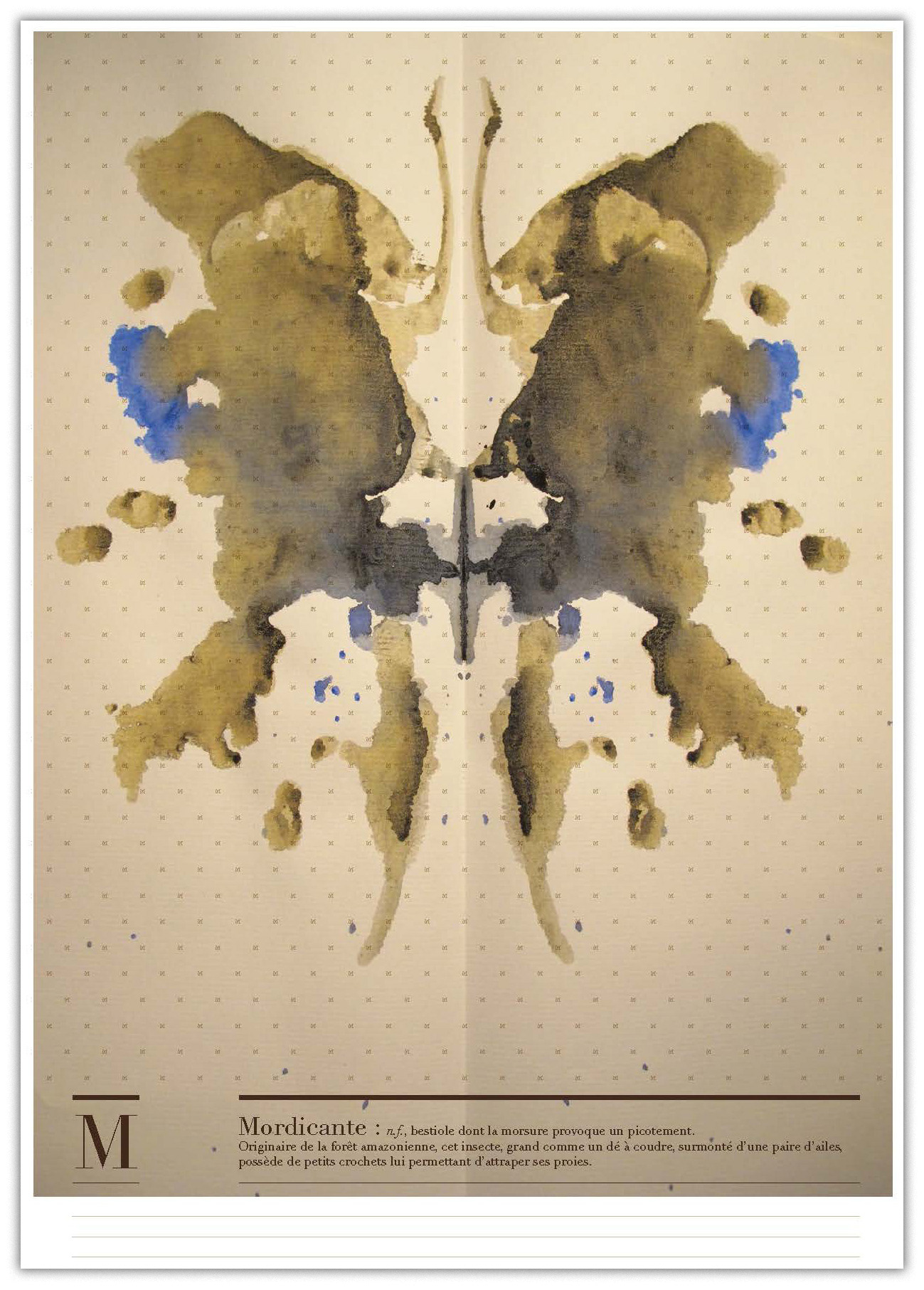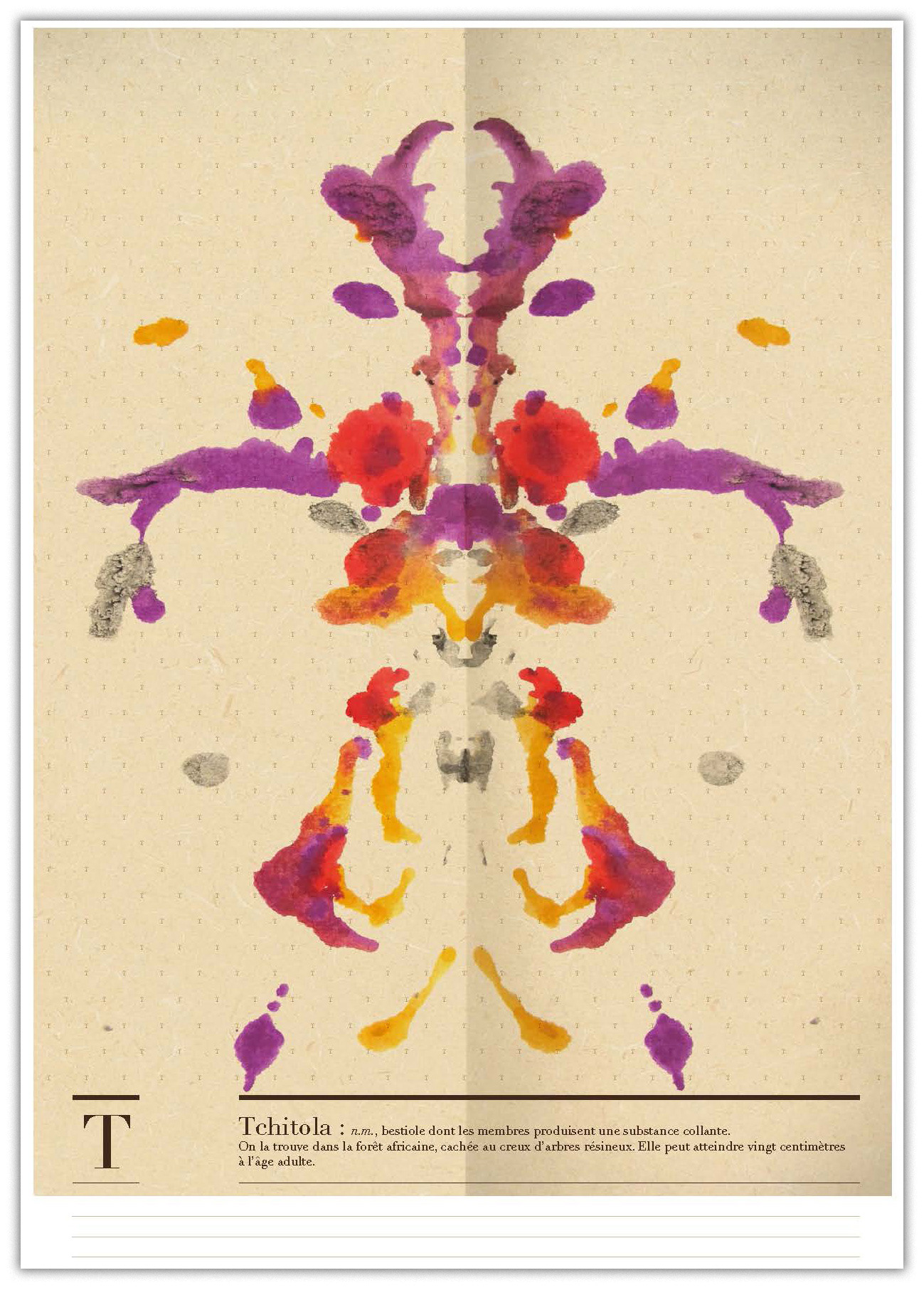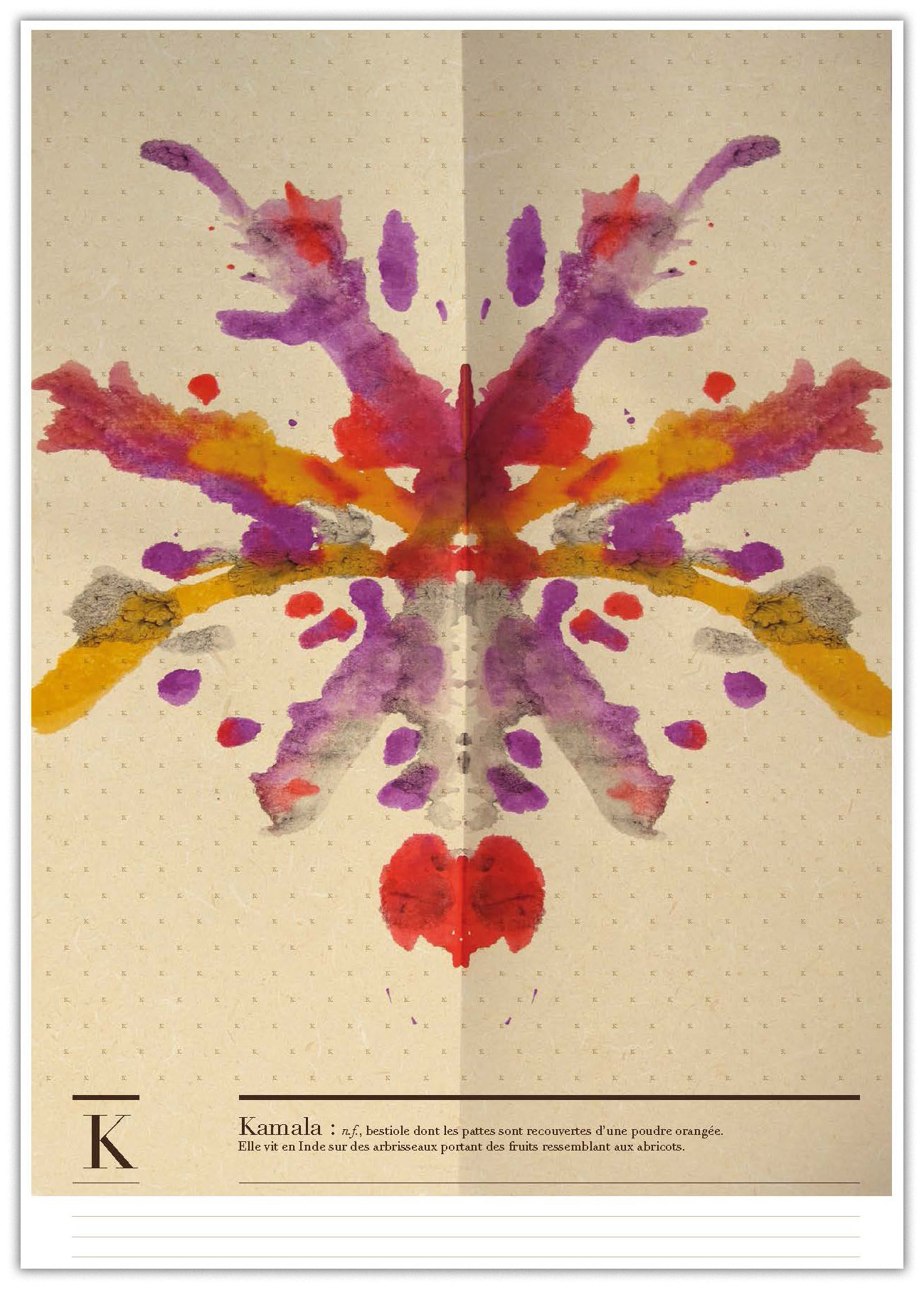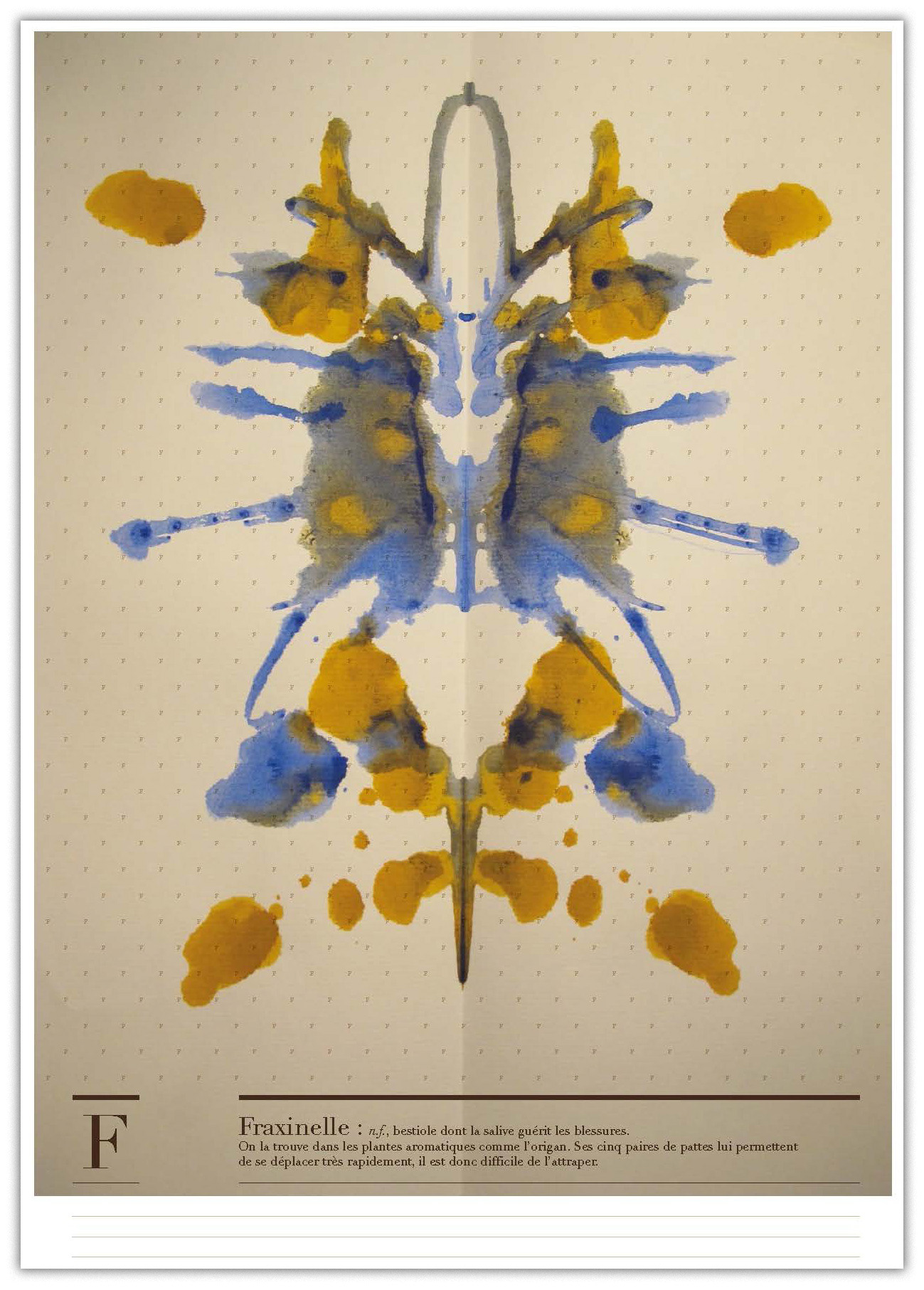 Cartes postales promotionnelles / Promotional Postcards