Création des supports de communication de la Compagnie de l'Oiseau-Mouche pour la saison 2019-2020. Bâche, carte-postale et plaquette de saison.
----
Creation of communication media for Compagnie de l'Oiseau-Mouche for the 2019-2020 season. Seasonal cover, post-card and brochure.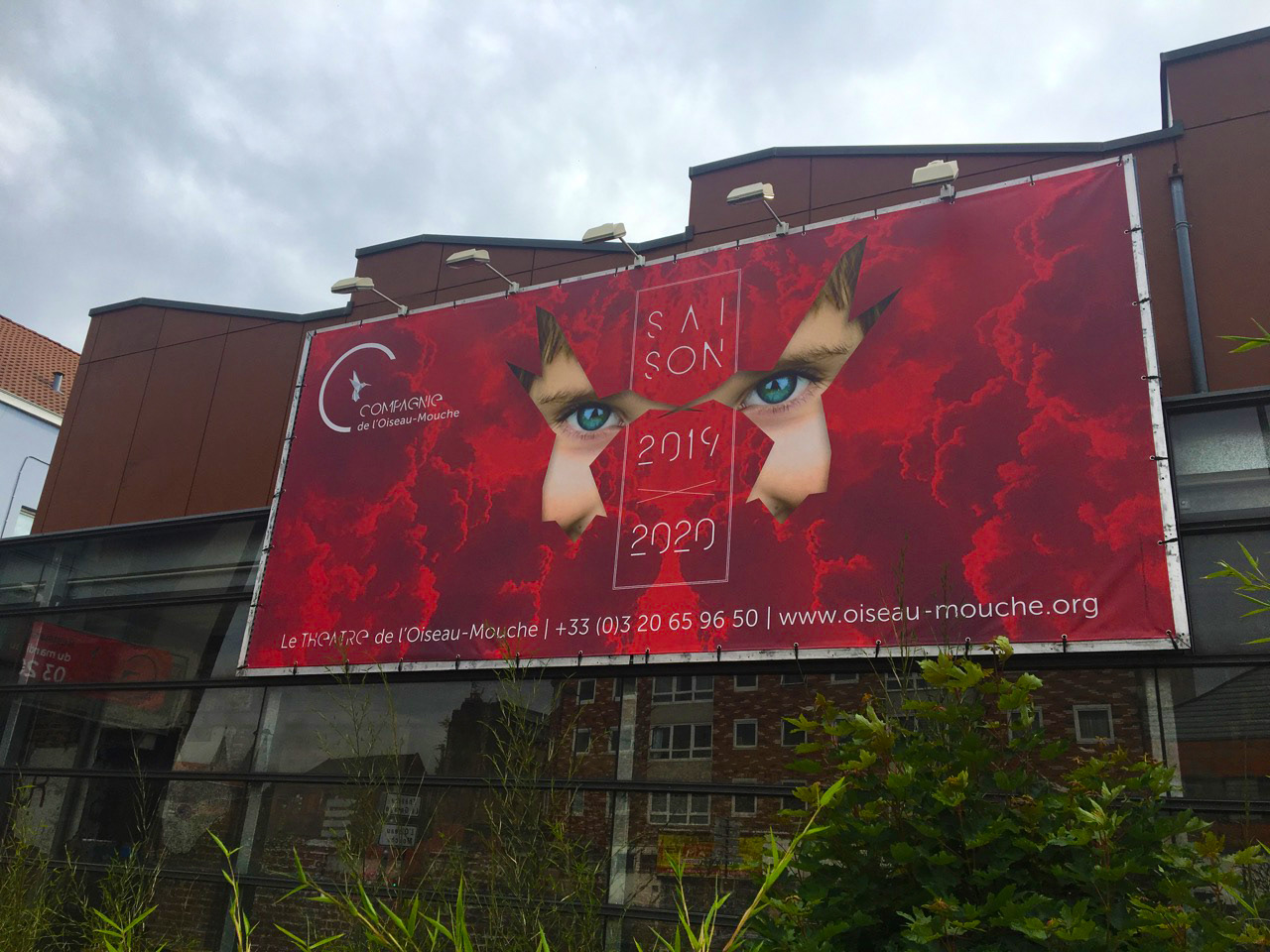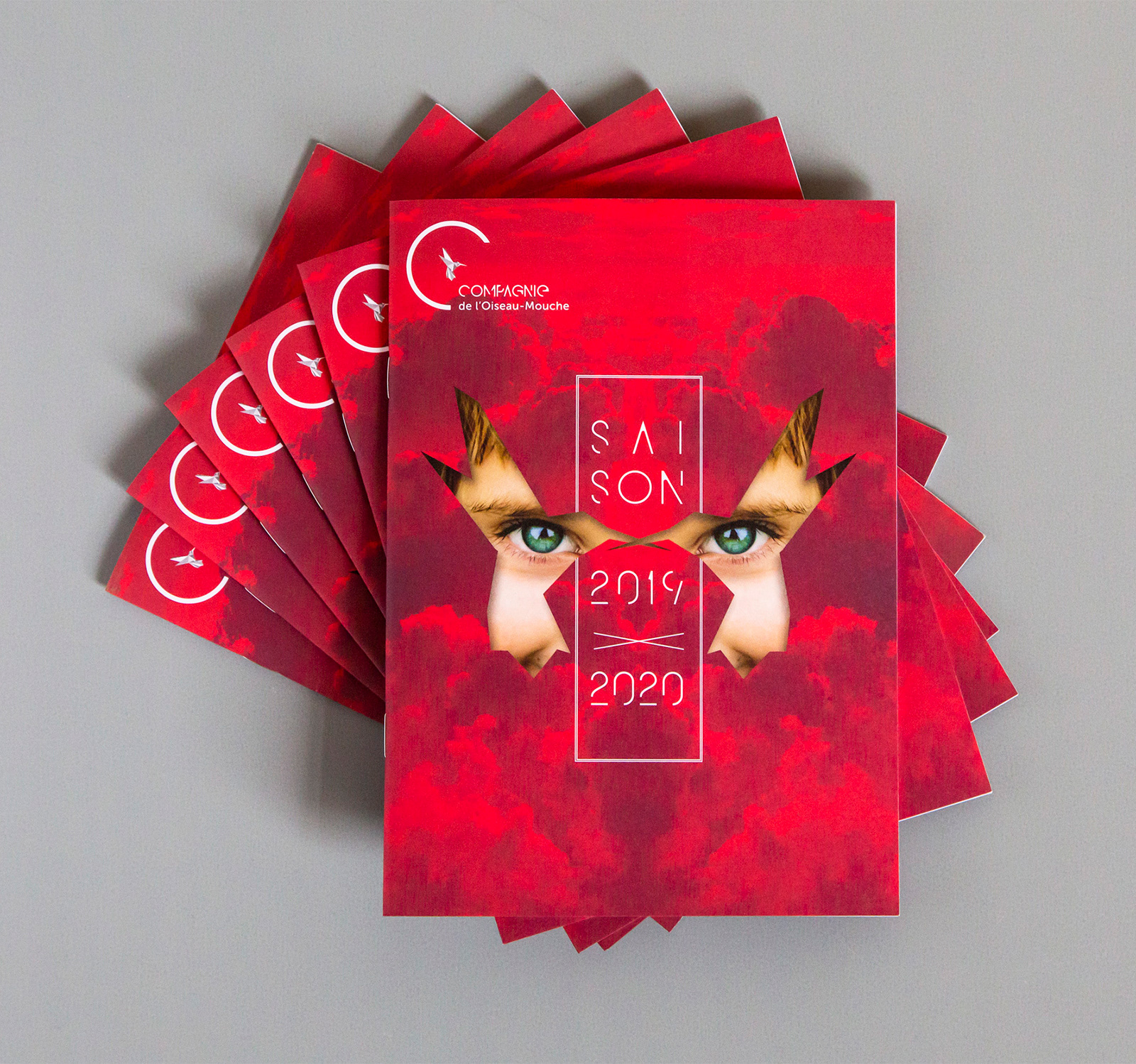 La plaquette de saison est construite autour de la symétrie
Le visuel de saison dévoile un regard pétillant et curieux à travers un masque. Ce masque est formé par deux colibris en miroir. L'ensemble des visuels des spectacles est construit en symétrie sur fond de nuages. 
----
The seasonal brochure is built around symmetry.
The seasonal image reveals curious and sparkling eyes in the form of a mask composed of two mirrored hummingbirds. All the visuals of the shows are built in symmetry on a clouds background.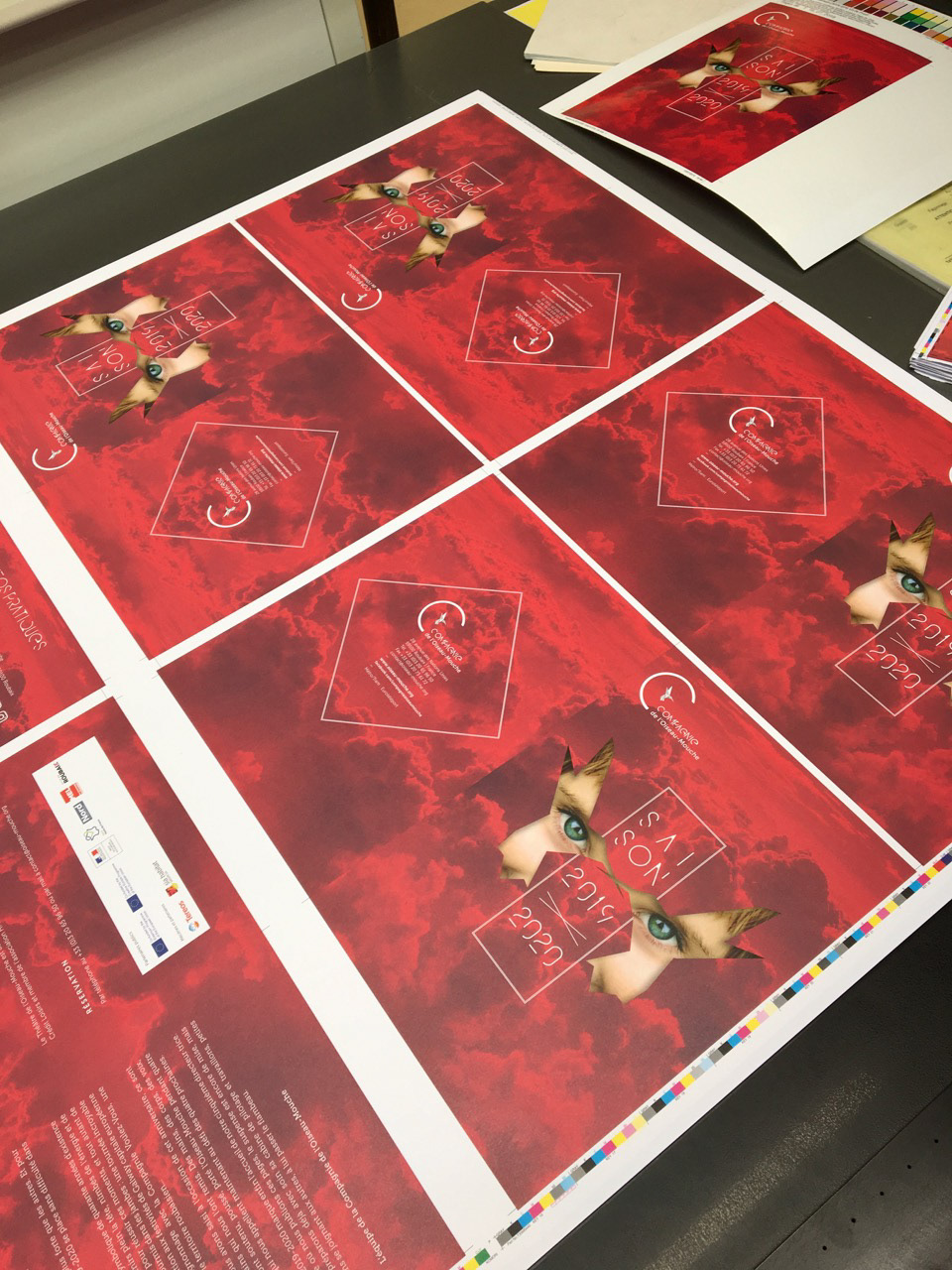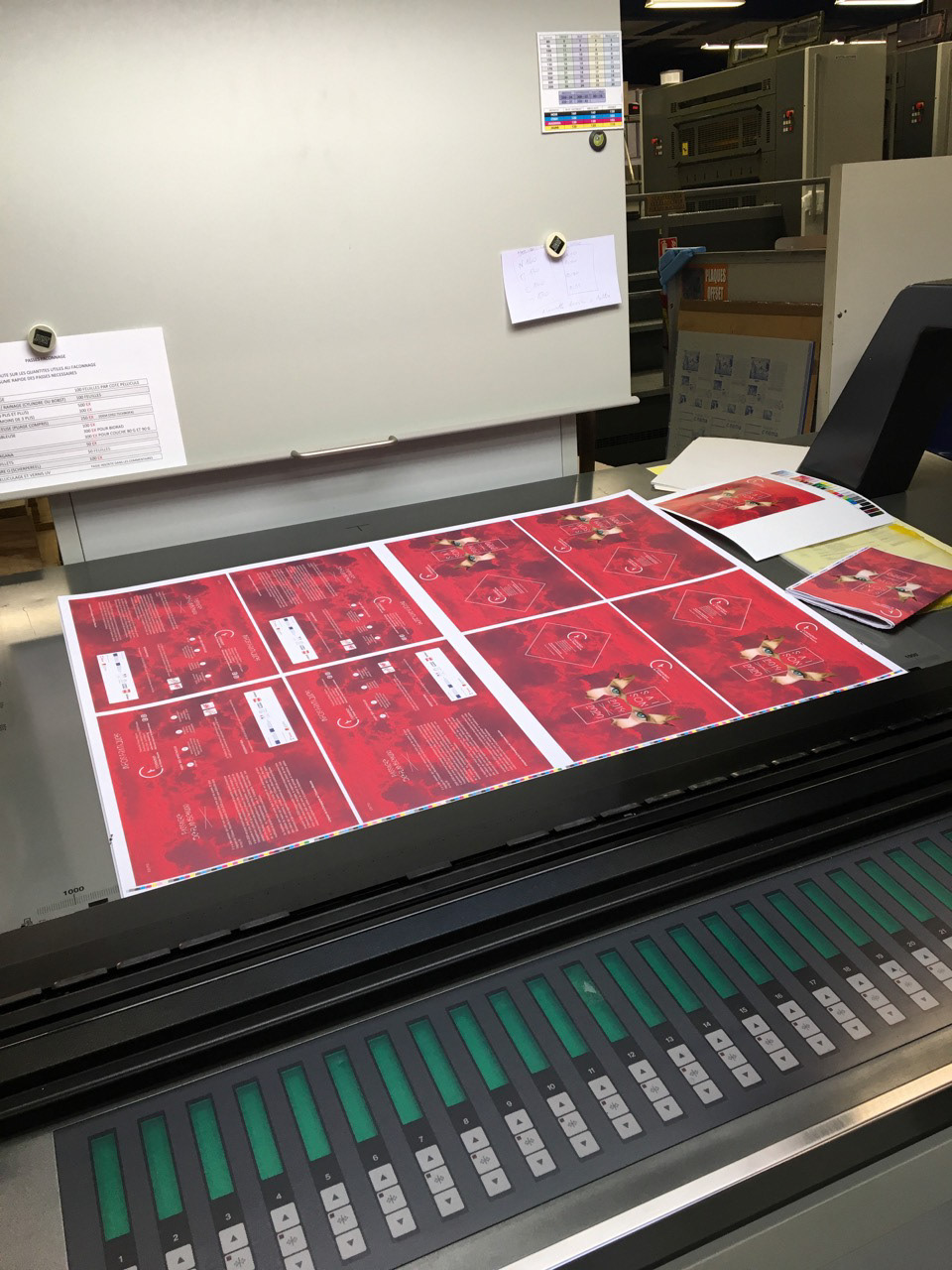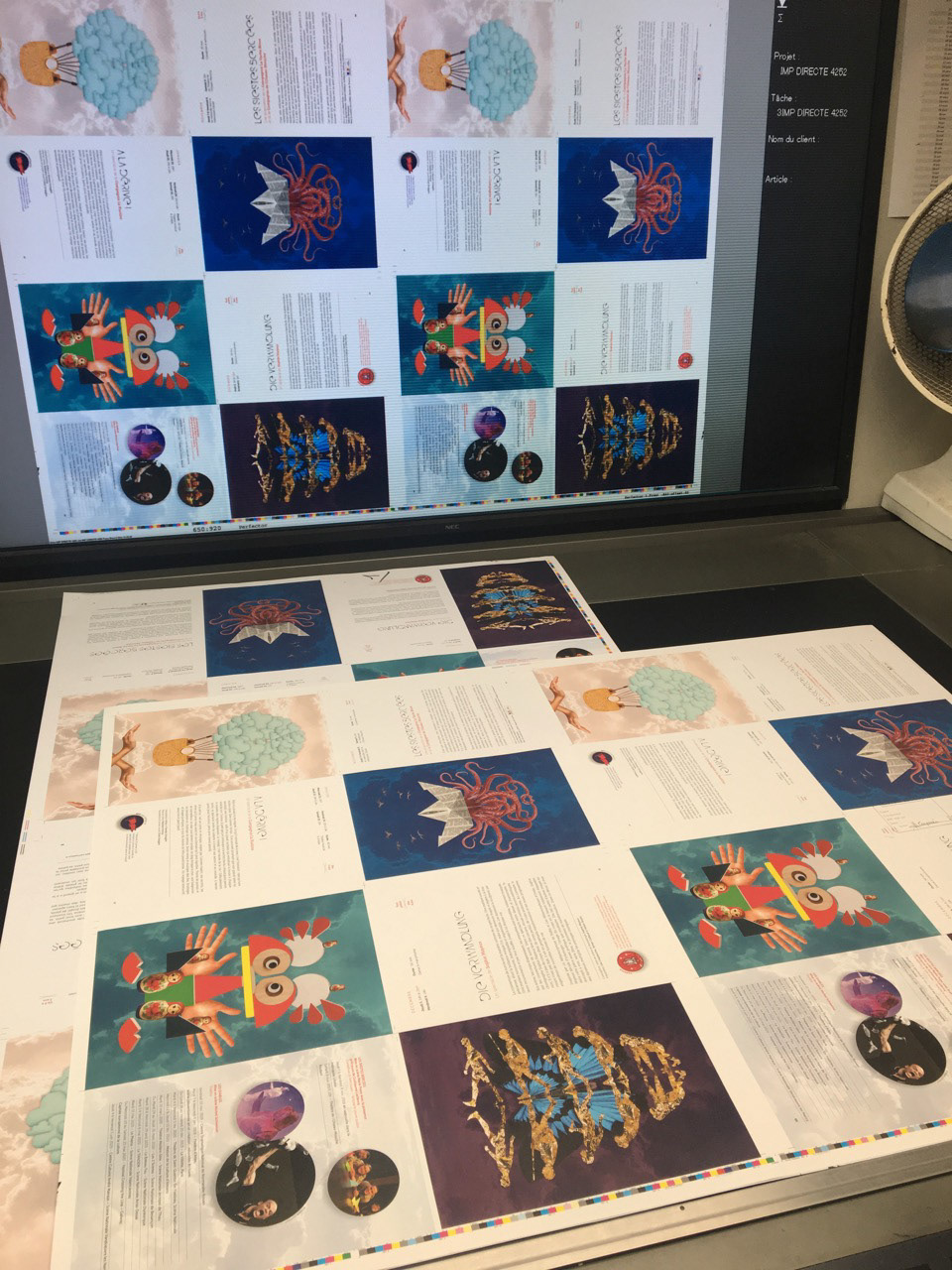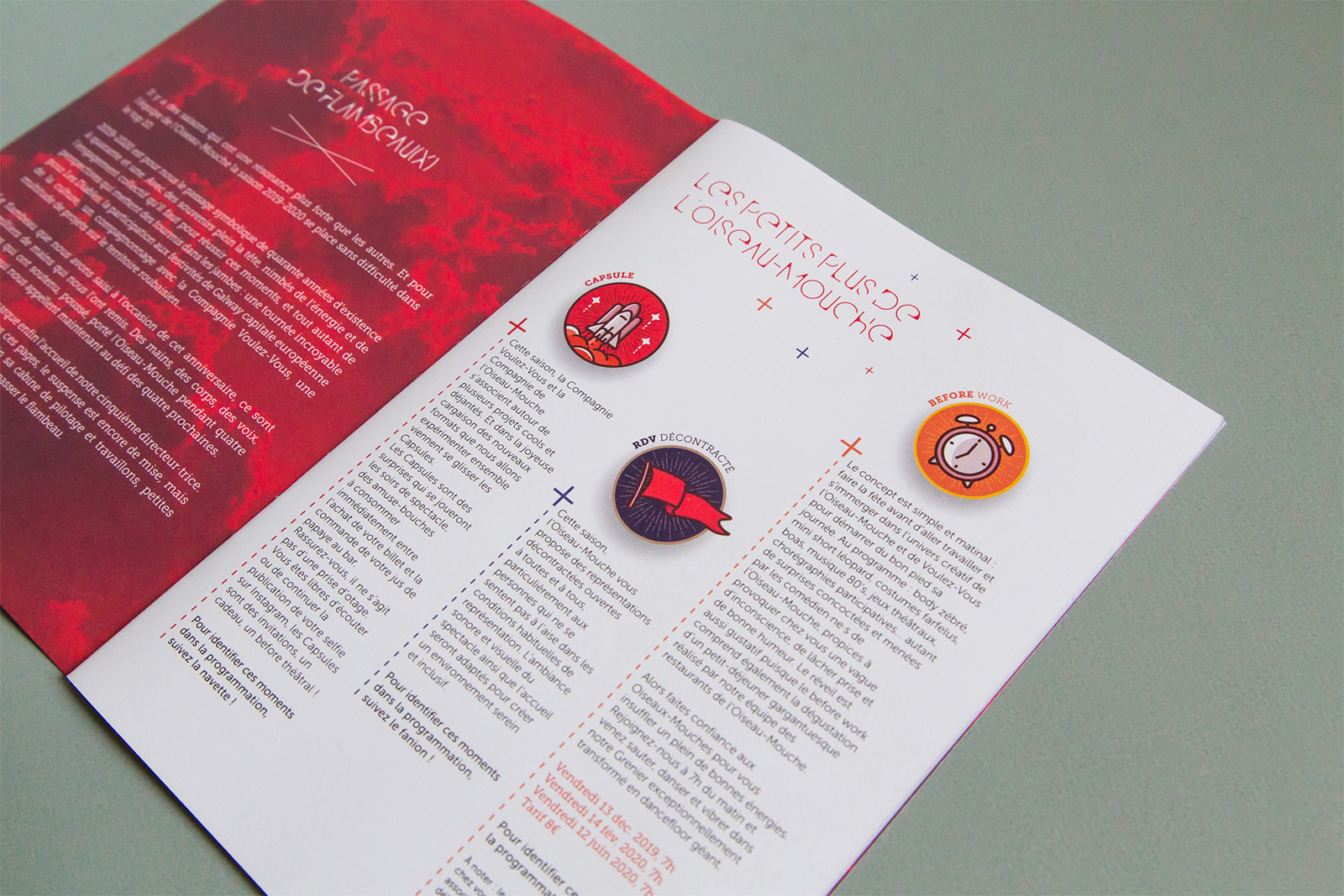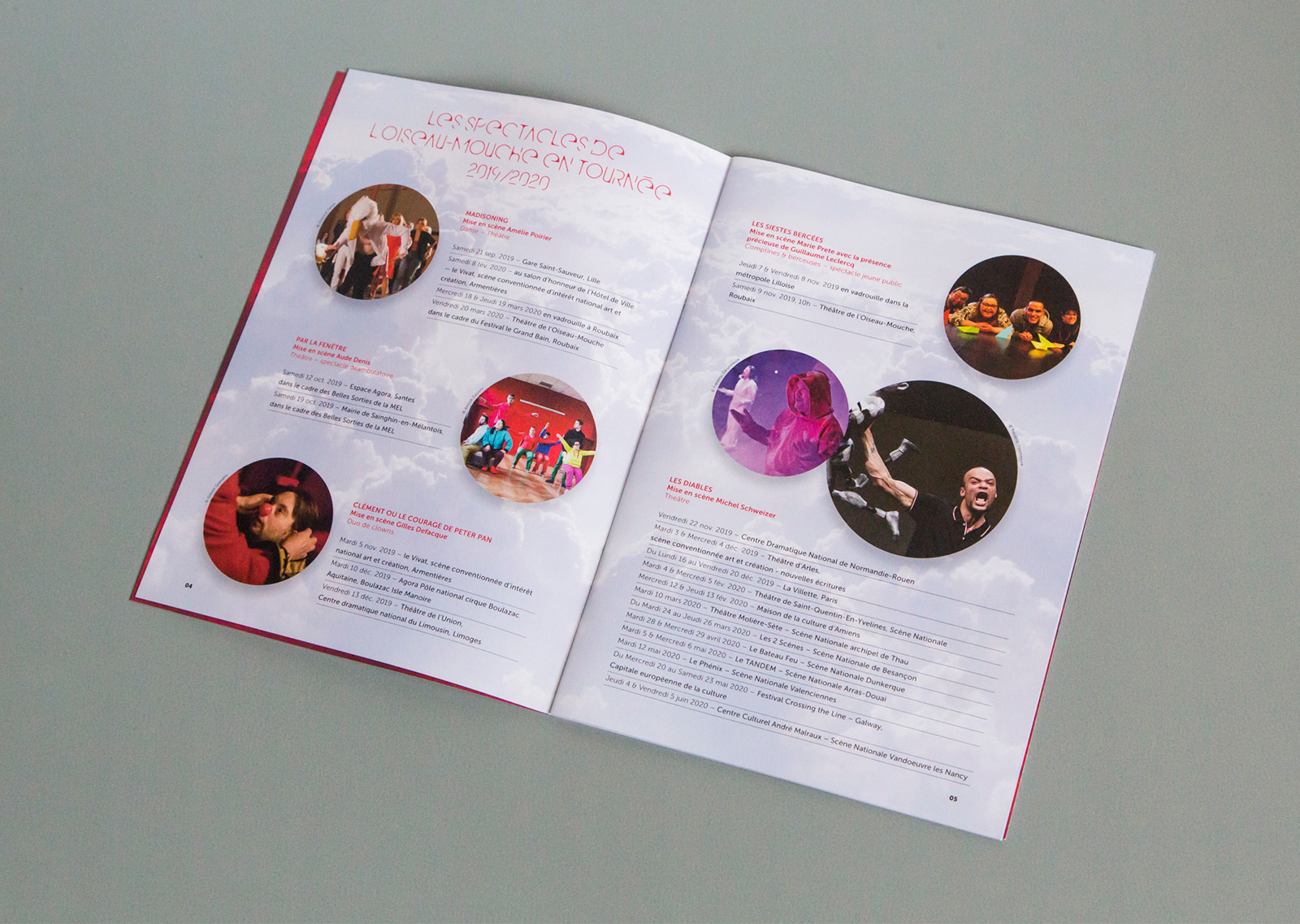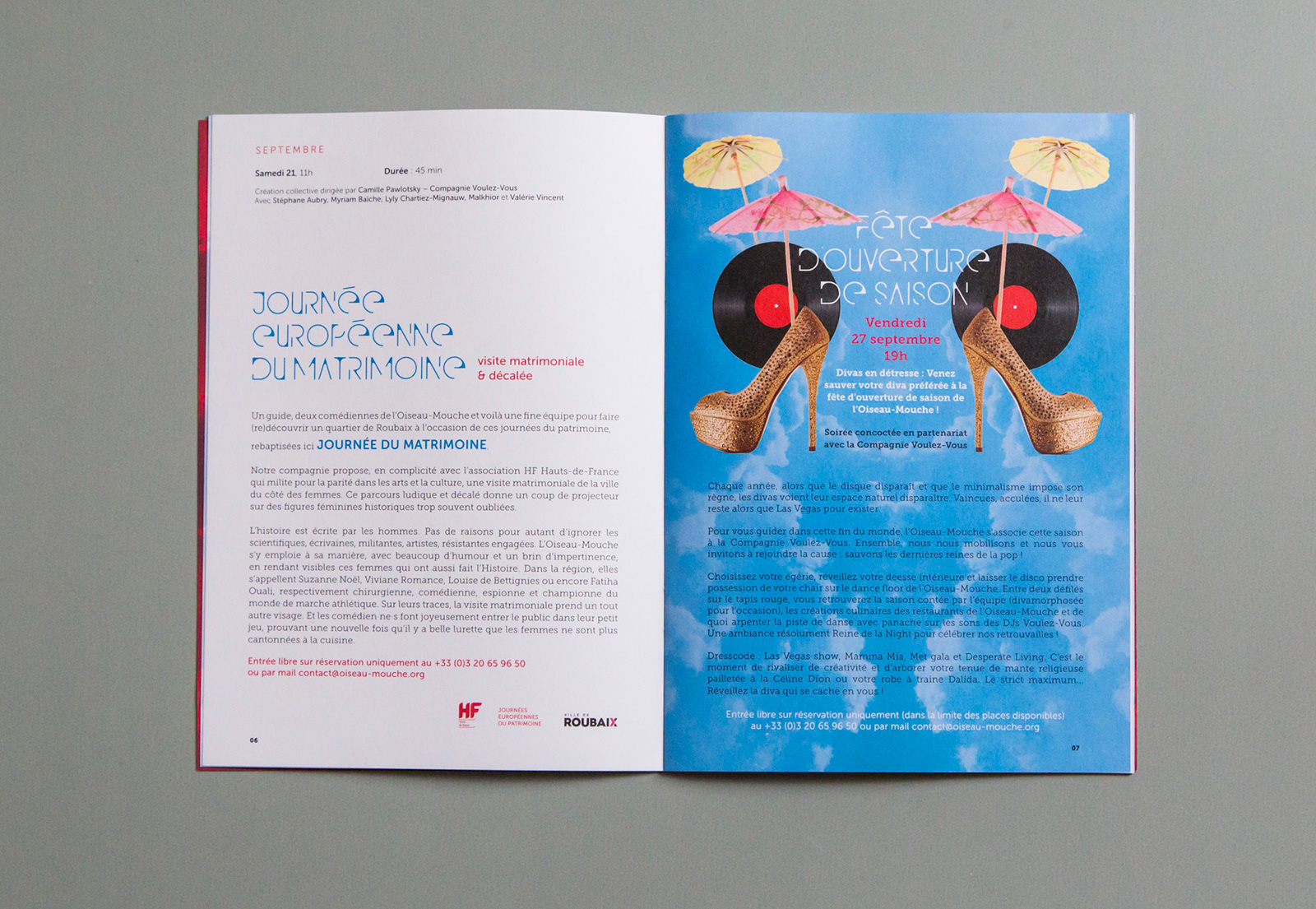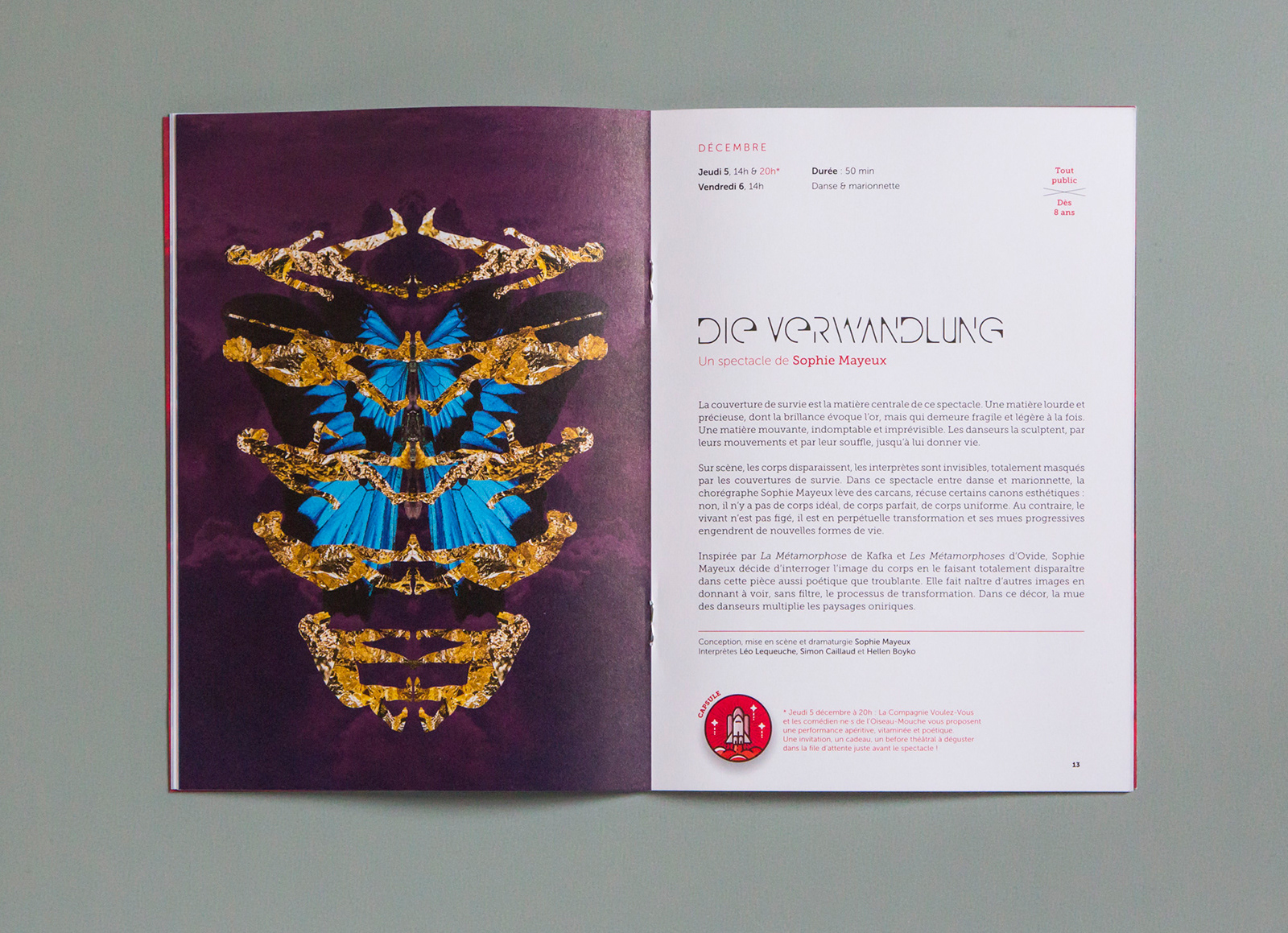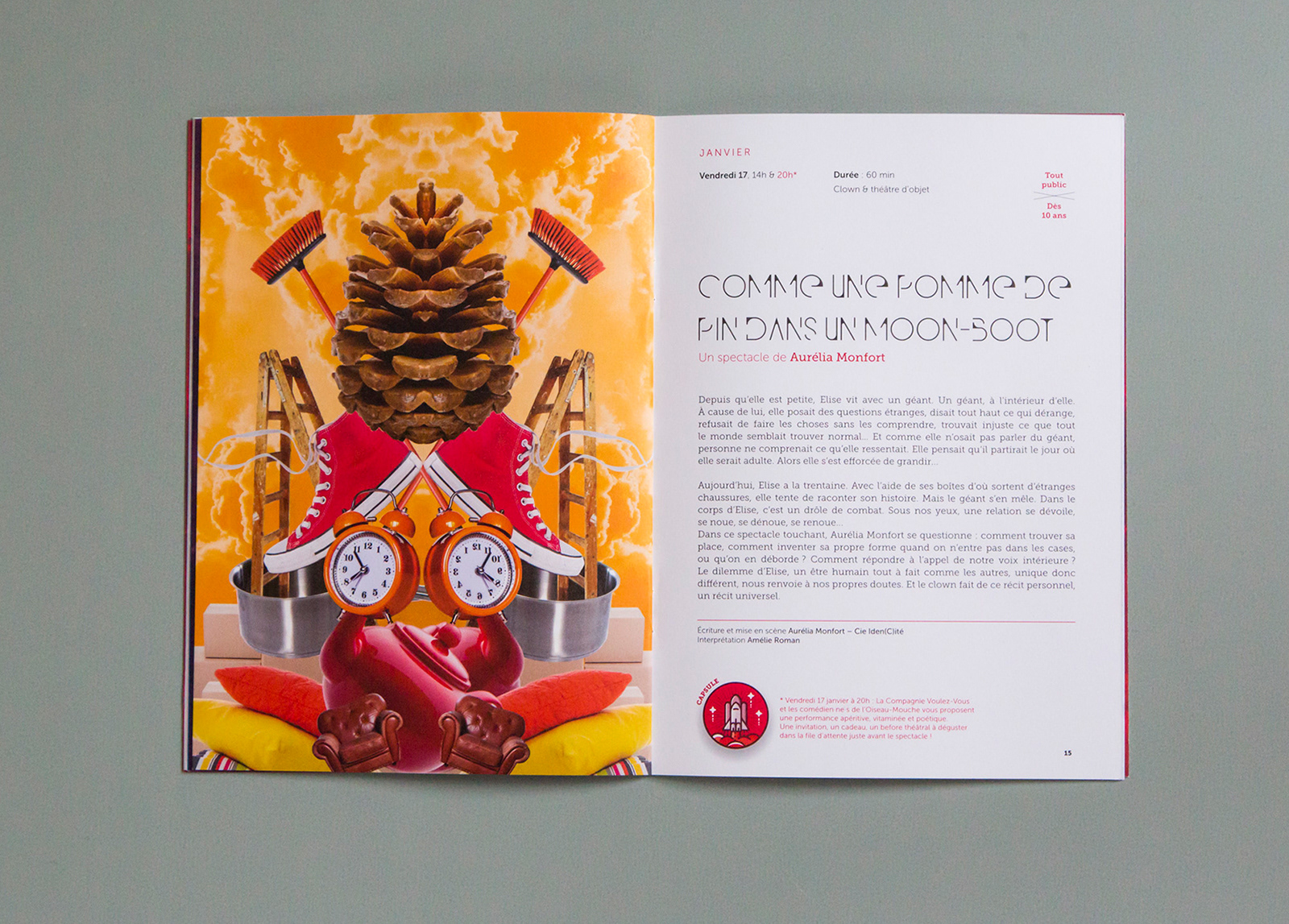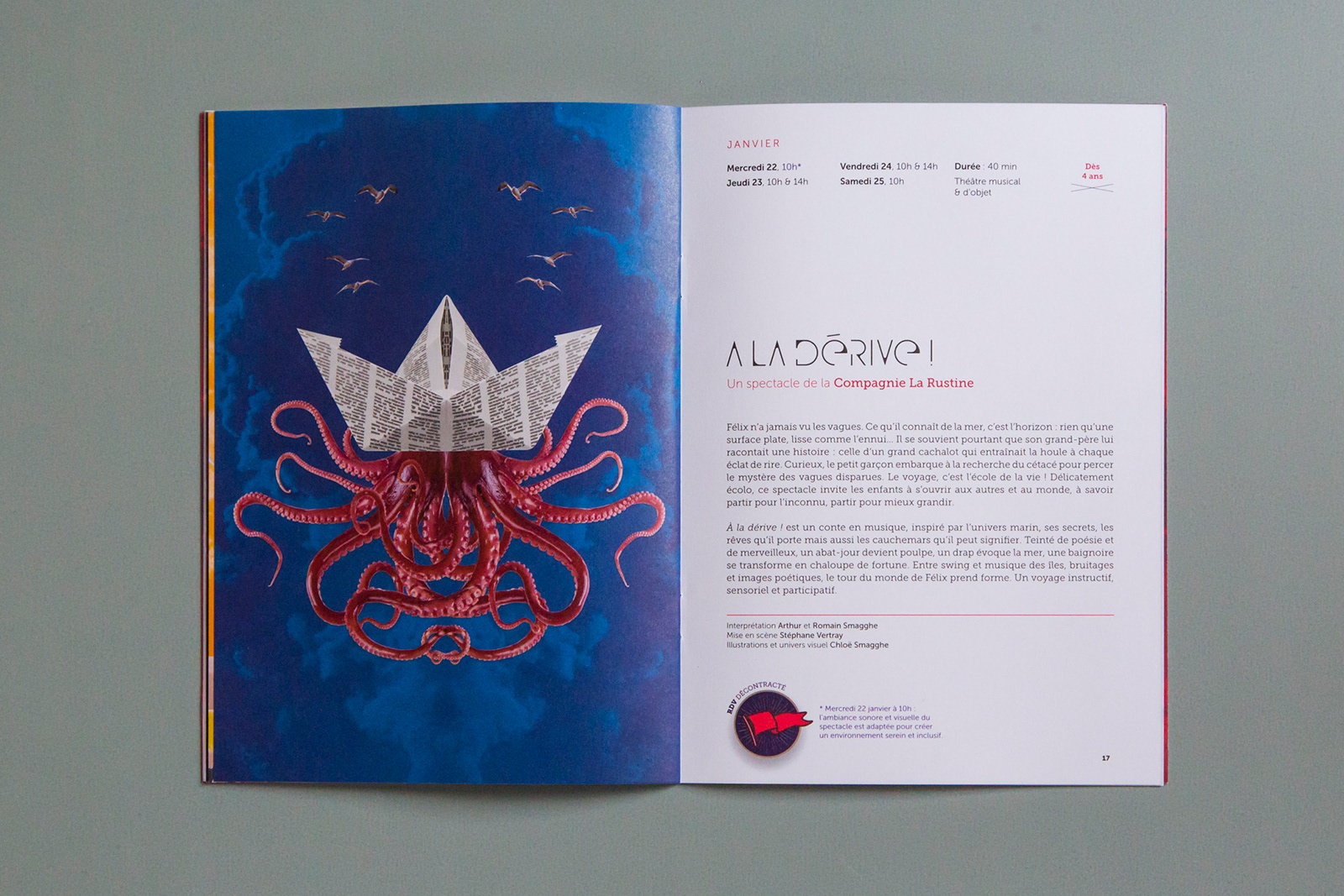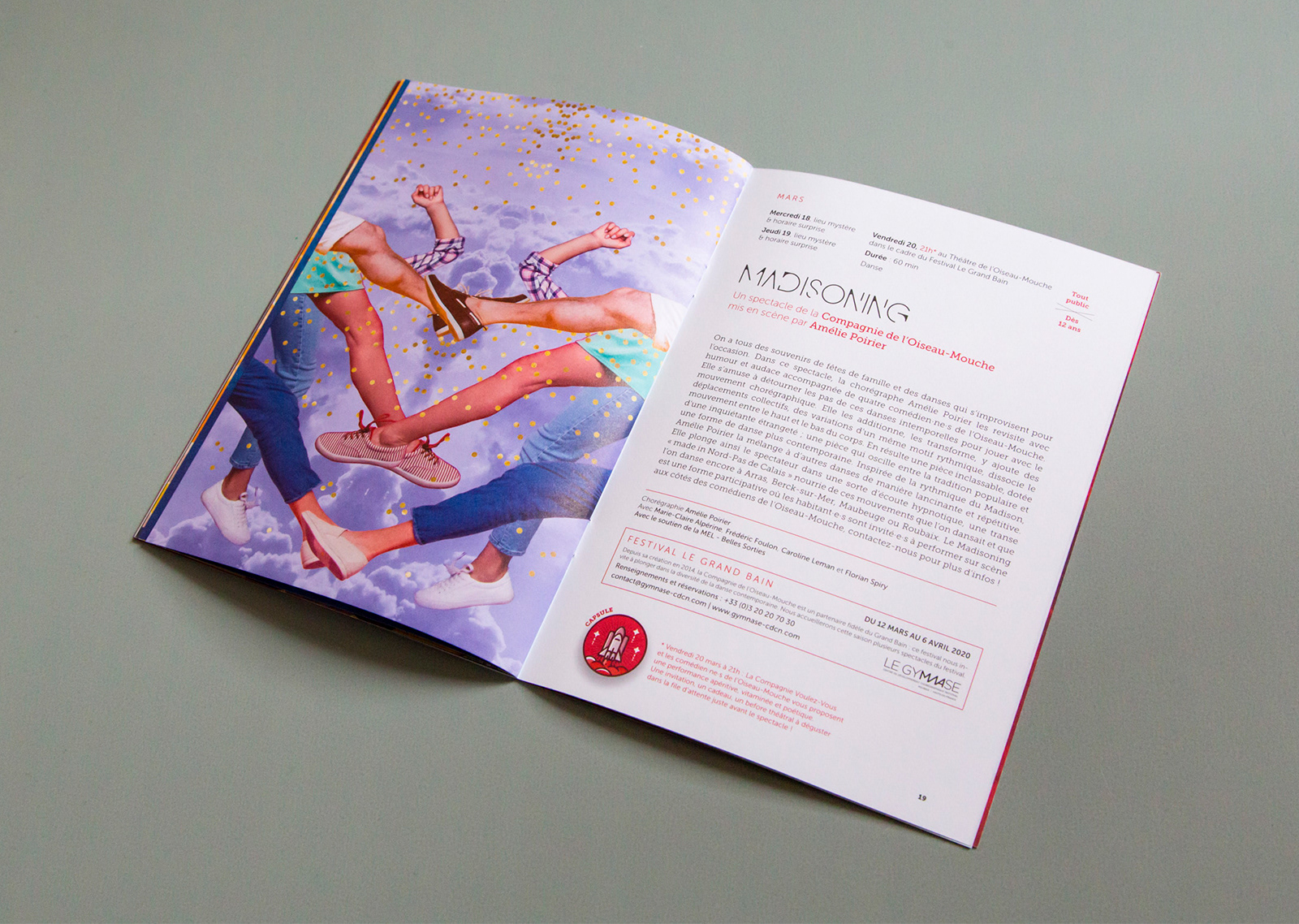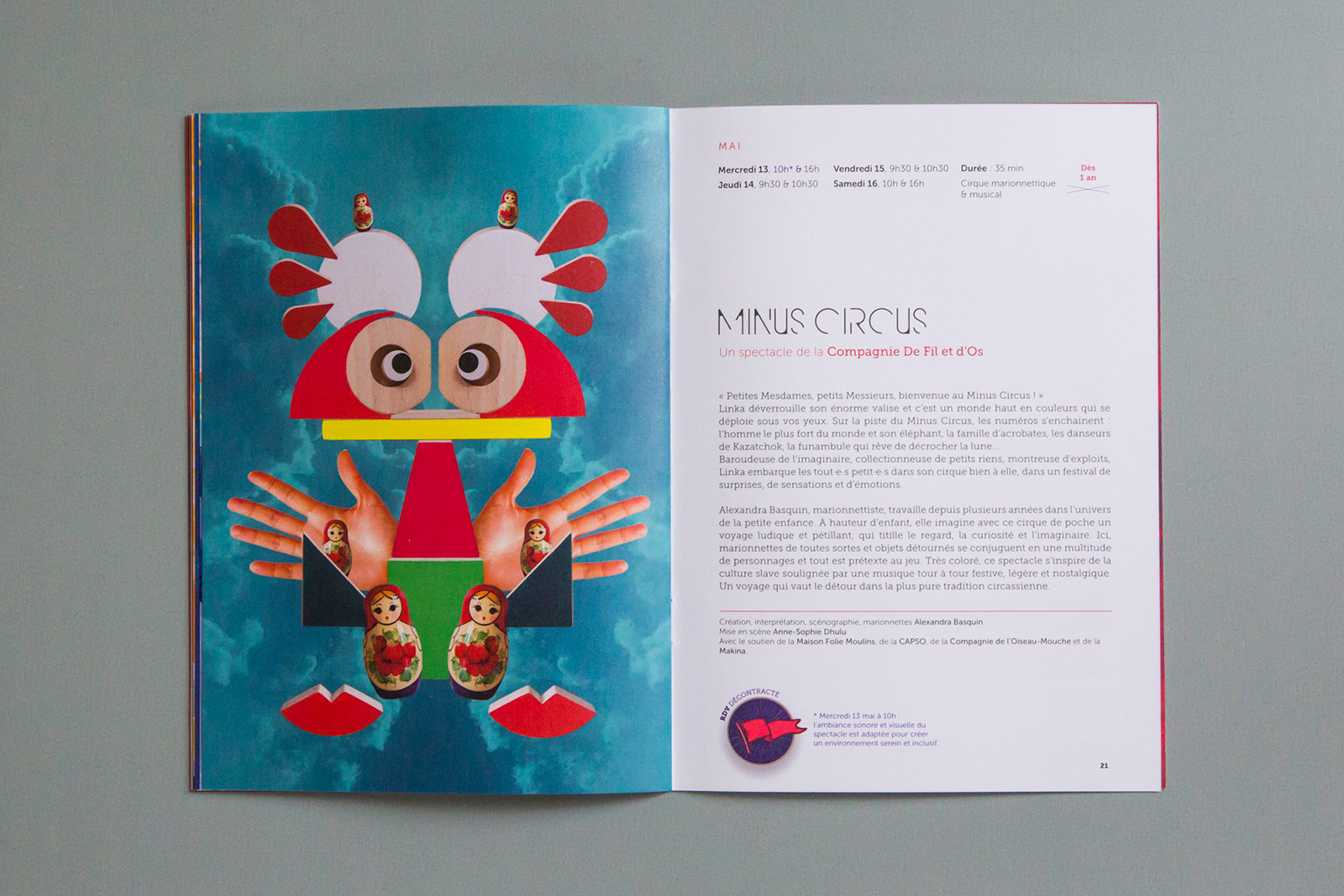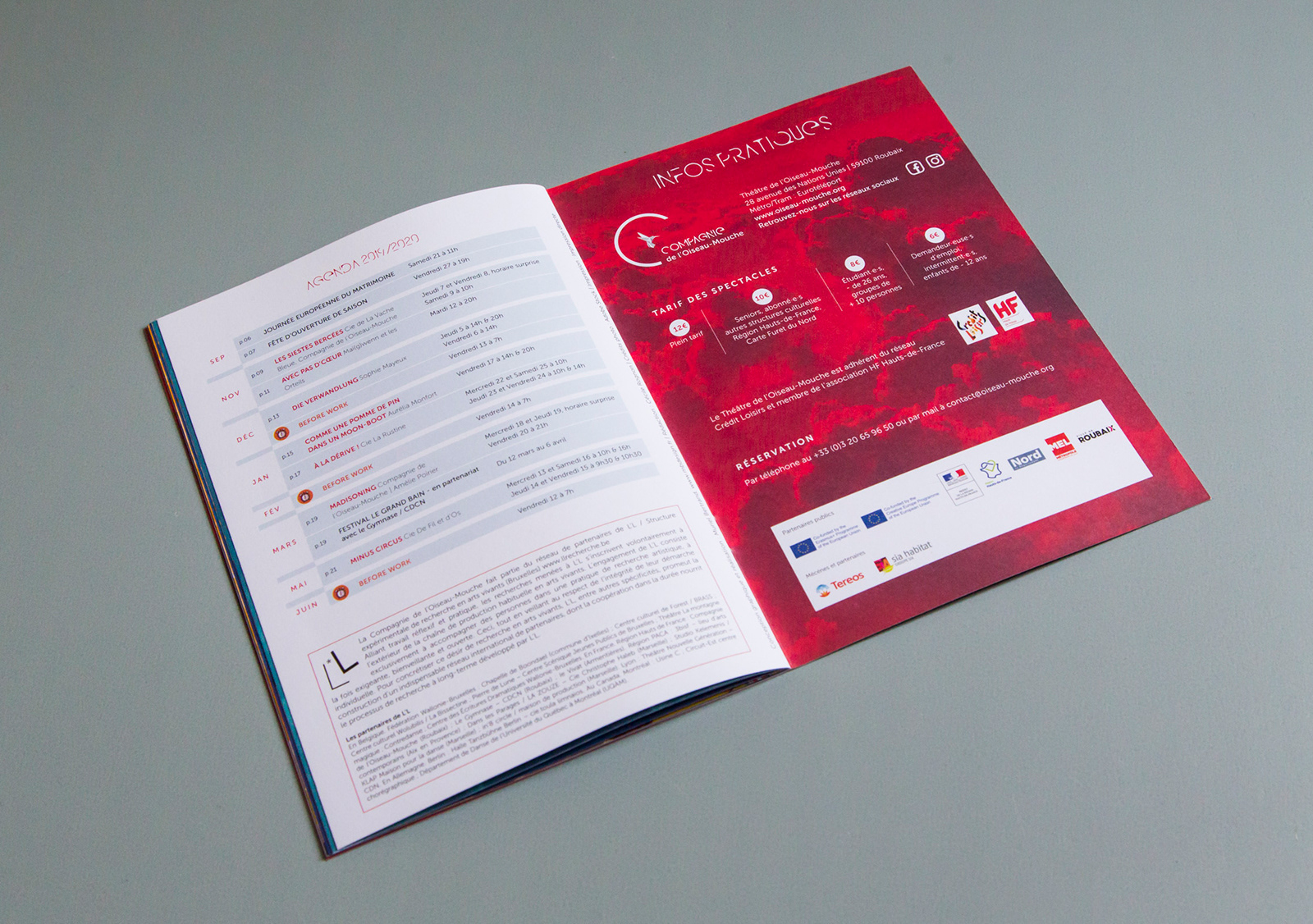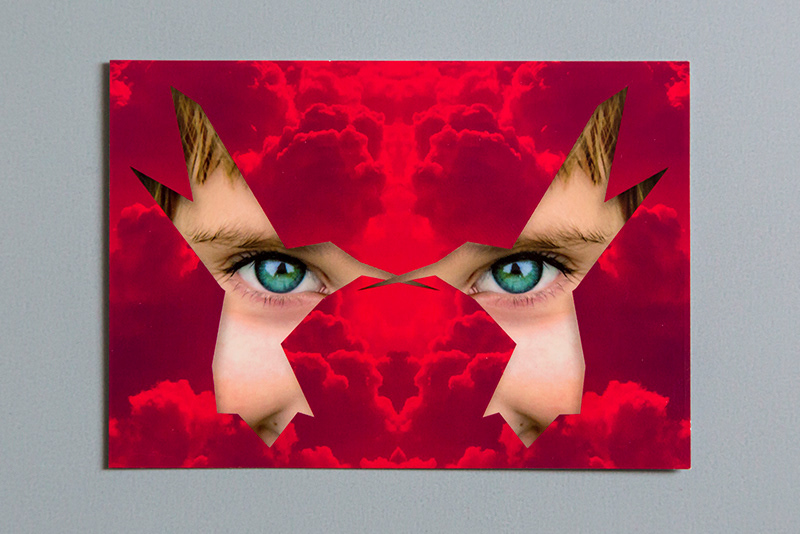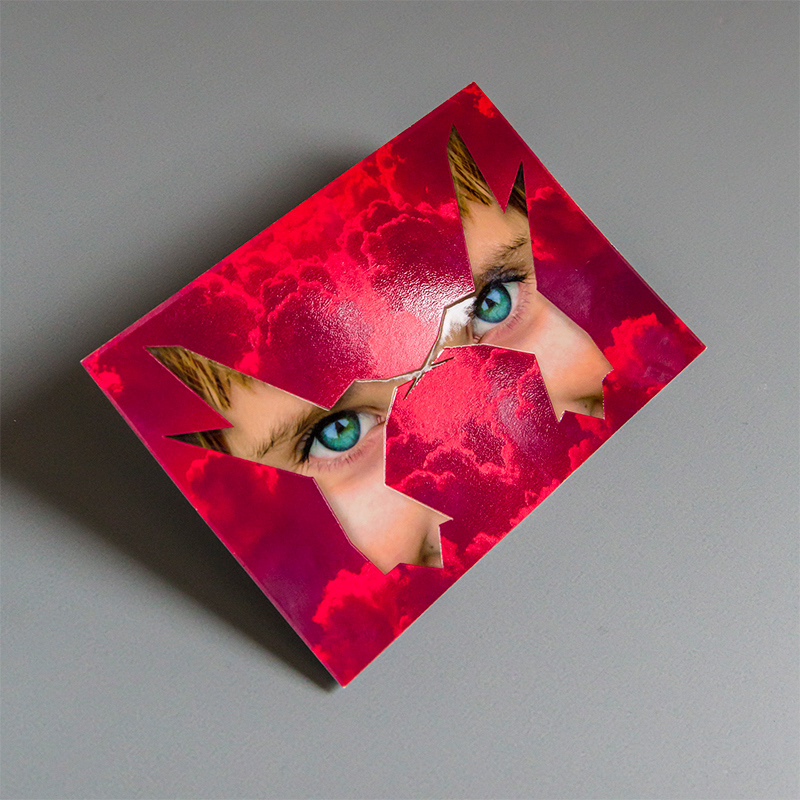 Carte-postale avec vernis relief.