IREV - Carte de nouvelle adresse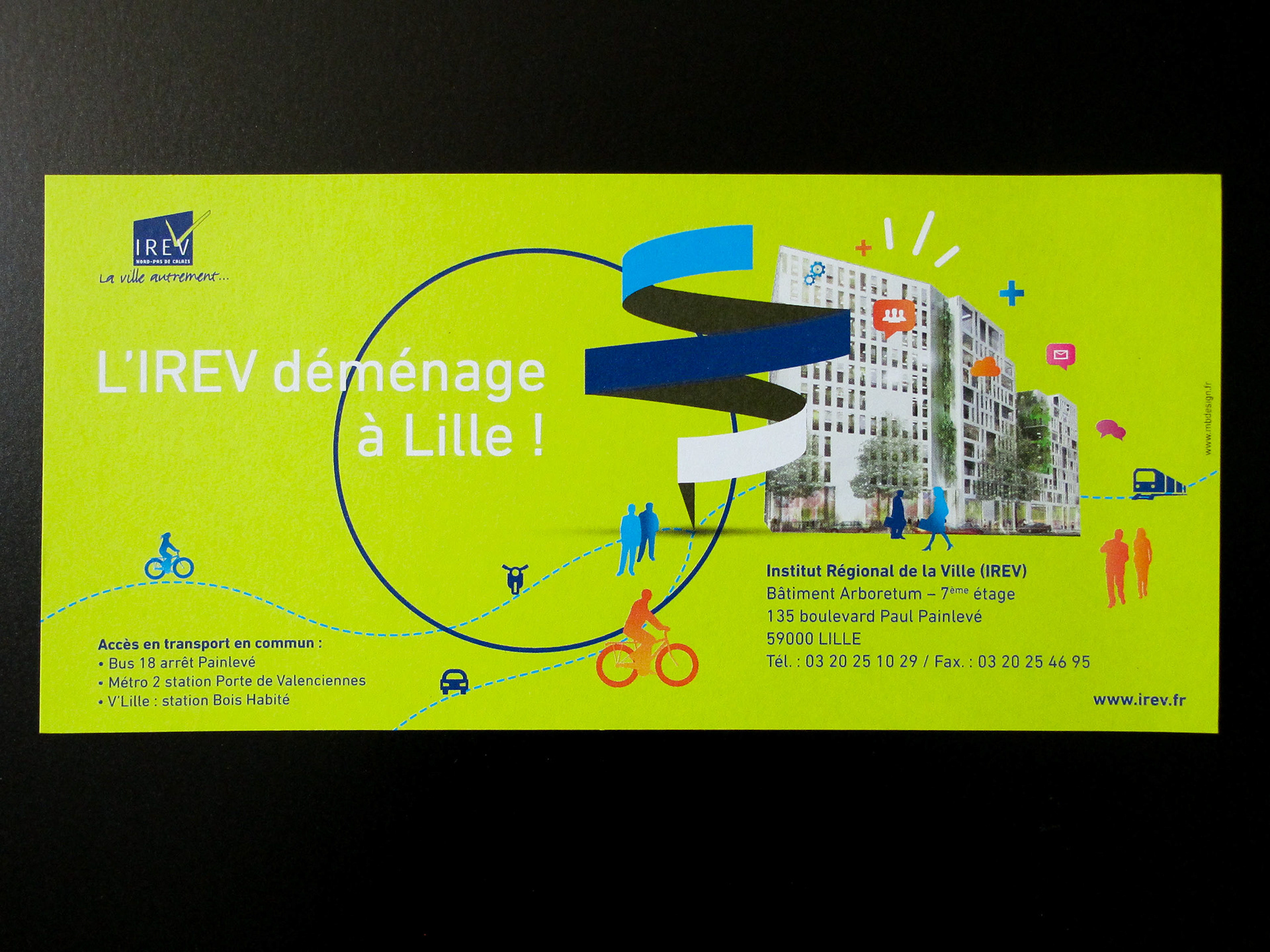 L'IREV déménage et souhaite informer ses contacts. Conception graphique de la carte, création de l'illustration et suivi d'impression. Cette carte est enrichie d'un contenu numérique. Pour y avoir accés, téléchargez l'app ONPrint et flashez l'illustration. Ensuite déclenchez l'action de votre choix : joindre l'IREV par téléphone, visiter le site web ou bien situer la nouvelle adresse sur un plan. 
----
The IREV moves and wishes to inform its contacts. Graphic design of the card, creation of the illustration and print tracking. This map is enriched with digital content. To gain access, download the OnPrint app and flash illustration. Then trigger the desired action: Join the IREV by phone, visit the website or locate the new address on a site map.